The Sixth International Congress of Sustainable Cities (or 6o Congreso Internacional Ciudades Sostenibles) was organized by the Green Building Council Costa Rica. The event took place on May 16 and May 17, 2019, with a pre-congress private session on May 15. The event took place at the convention center of Wyndham Herradura.
The event was co-organized by Legrand and sponsored by several organizations including Johnson Control, International Finance Corporation (IFC), Sylvania, Group ICE, Banco Promerica, InstaGreen, Bolsa Nacional de Valores, Schneider Electric, Bera, Circuito among many other supporters of the event. The main themes were related to the well being of people and cities in a sustainable green world.
The event was an opportunity for the public and private sector of Costa Rica to showcase projects, discuss experiences, and share ideas with international speakers and panelists through presentations, discussions, panels, workshops, and an expo.
The private sector, as well as the government, are aware of the importance of smart and sustainable cities in Costa Rica. Both sectors shared their progress and struggle International speakers shared their experiences working towards leadership change, communication, education, legislation and financing of the Green Economy as well as the power of collaboration and the importance of connectivity and decarbonization.
The panel discussion sessions included topics such as:
– The participation and ownership of the public spaces by the people;
– Maintenance of a sustainable smart building;
-Experiences and results of Cop24;
-Transforming cities by improving mobility;
-The importance of the operation, and atomization for the creation of Smart Cities;
-COP25 Global ABC LATAM;
-Communicating sustainability, technology, and the urban way of life;
-The connection between nature and city life by promoting and supporting sustainable tourism;
-Certifications for sustainable buildings and infrastructure;
-How to measure control and improve the materials and resources needed for the creation of sustainable buildings;
-And the advantage of a circular economy.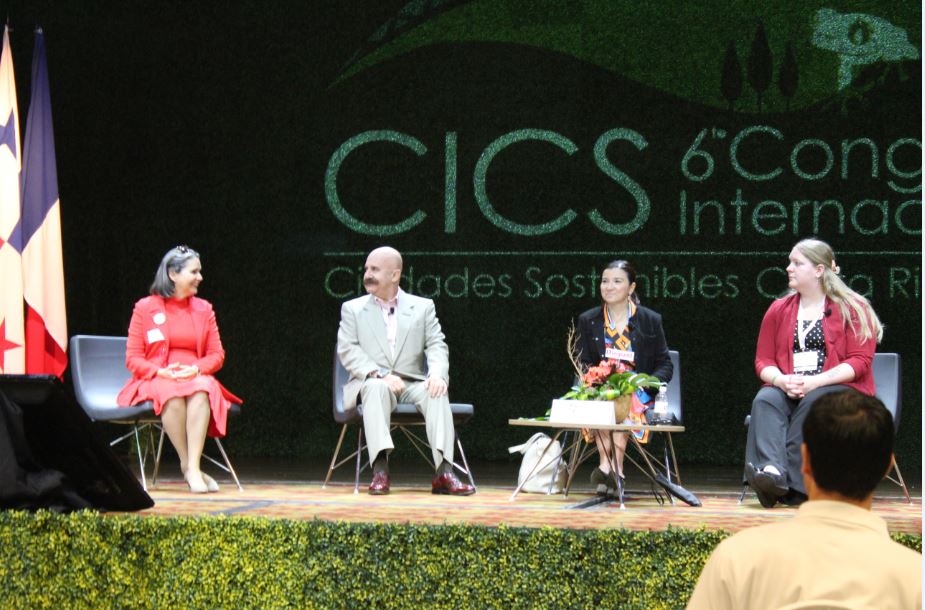 The workshops were based on LEED "well", a green building rating system, the BEA program, and Net Zero cities.
The local speakers included Ministers representing the local government such as the Minister of Environment and Energy, the Minister of Housing among others. Further many C-Level local company representatives showcased their projects to the attendees. International speakers from all over the world exposed their views on several topics, their experiences and struggles and their future plans to contribute to sustainable cities in their countries.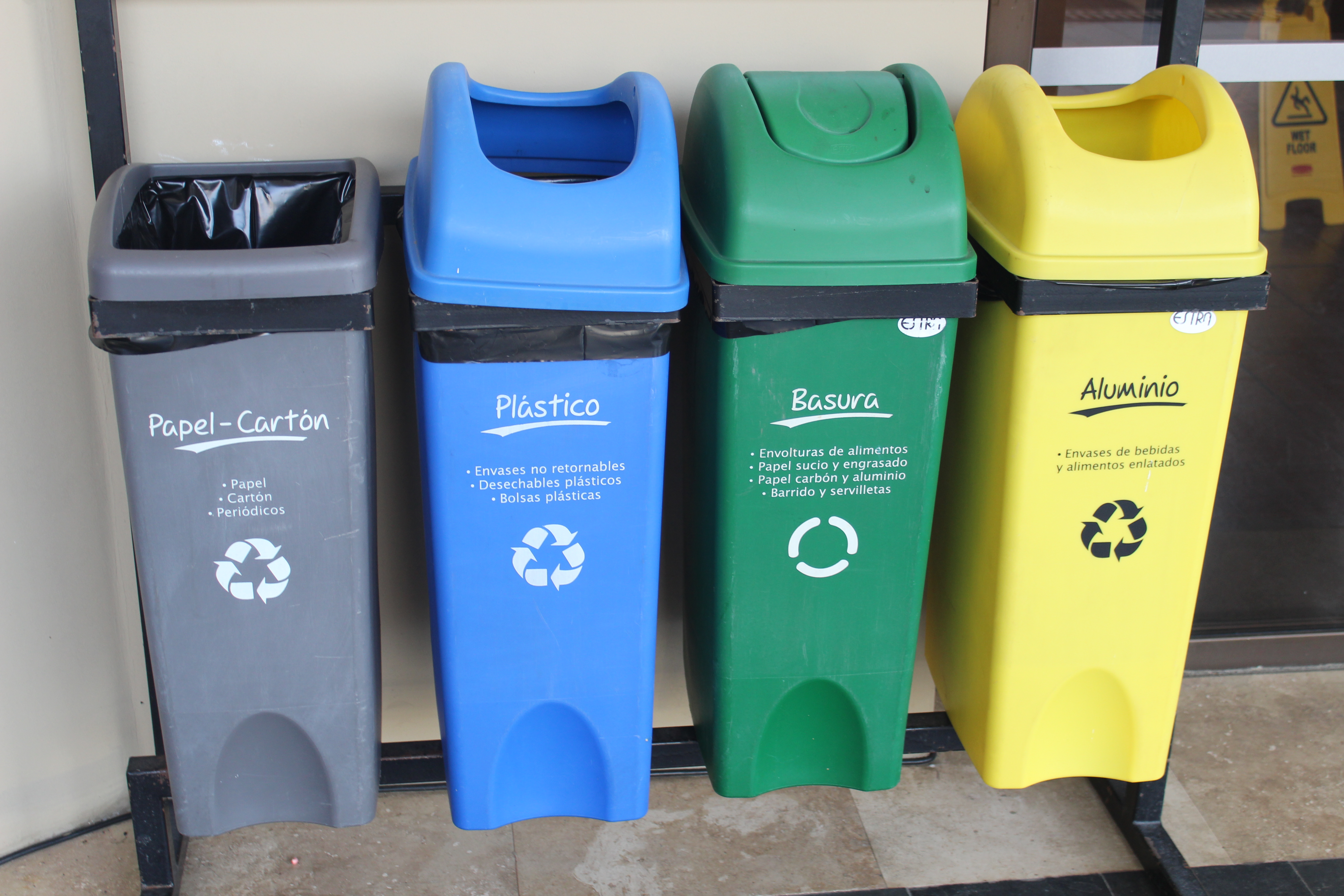 Costa Rica is way ahead in the race in the region, even if they themselves don't realize it? Why? They have the right mindset and with that, I mean the people and the government representatives that serve the people. The people are aware of the waste problem and wish for more education and action. One of their main concern is that after diligently separating all the recyclables, the garbage pick up truck doesn't allocate them properly. Costa Rica has separate bins for people's waste. You may think that this is normal in other countries but it isn't.
It starts with the state in which the waste management government-owned companies are in. In some countries there aren't resources to pay the workers, imagine having it restructured with a proper collecting process for recycling. People have issues with waste in general, and that is the first priority for them. The solutions are there but having government representatives to properly allocate resources is a problem. Unfortunately, corruption and government inefficiencies are making it difficult for people to have proper ways to dispose of their waste.
The government of Costa Rica takes the preservation of nature seriously unlike other governments. It goes back to the people's position in regards to nature. Government representatives have the same position as the people and they respect proposals of legislation and regulations proposed by previous governments. Instead of shutting them down, they continue to build on them. They have many legislations and regulations in place as well as compensation for those who are diligent in achieving their goals.
For example, the Net Zero Carbon Buildings Declaration was an inspiration to change the rules and start calculation Co2 emissions which are valued in the communities. All current buildings have a residual carbon footprint. All those companies that manage to reduce their Co2 emissions receive a certification of their achievement.
The main challenge for Costa Rica is that every city is working on its own specific project that will benefit their community. But I believe it won't take long for them to come together and learn from each other. Maybe one city has the solution for another city or "Canton" as they call it.
The calculation of Co2 emissions is a great way to gather data and identify which building is emitting Co2 and therefore polluting the environment. I'm sure many corporations don't like this idea but it is a great way to expose the problem and find solutions like they did in Costa Rica. They improved and are still working on making public transportation sustainable. There are plans to transform it with the use of clean energy.
People working at companies that are aspiring for Net Zero declaration are presenting ideas to use solar panels at work and at home, walk more drive less, families with 4 to 2 cars are changing to use only one and sell the rest. Even government representatives are taking the bus, bicycle or walk to work which I find amazing because I know in many countries government representatives have the nicest cars, a driver and bodyguards. Can you imagine how much money would be saved and available to the community if they use a normal car maybe solar, no driver, and no bodyguards?
Overall it was inspiring to see Costa Rica's progress but also learn what other countries are working on. Reducing waste, reducing Co2 emission, working a circular economy are goals many say are unachievable but did they even try?
There is a lot of talk in regards to the green economy in the world. A few countries have taken action and are doing something significant for the environment. Costa Rica is one of those countries, and leading the pack in the region of Central America, South America and the Caribbean with concrete plans for decarbonization, social plan for the Costa Ricans, and plans for sustainable smart cities working towards Net zero carbon, forestation, sustainable construction, infrastructure, waste management, and public transportation and much more.